A round-Up by Designs by Diligence
I love scrapghans.
I've even designed a few of them myself. I wanted to have them all in one place, and I thought why not add a whole bunch more to the list. Some of these blankets I have not made, some of them I have. Most of the patterns listed are free, but a few of them are paid patterns. I had a lot of fun making this list. I hope you find a new favorite!
Stay Connected
Are you new around here? There are great ways to stay connected. If you like this round-up be sure to subscribe to Designs by Diligence to get notified when new patterns and posts come out. The only time you will get an email is when a new post happens on the blog, usually on Tuesday.
You can also follow me through my social media sites. I love sharing sneak peeks, wips, and fiber arts news and projects.
Facebook
Instagram
Pinterest
The Ultimate List!
Box of Color 12 in square blanket
By Fiber Flux
I love that this one is so simple, but it is so much better with all the colors.
Crochet Cable Hexagon
By mypicot.com
This one is just a stunning show stopper.
Modern Chrysanthemum Throw
By Designs by Diligence
This is my newest Scrapghan. I try and make up a new one every year.
The Icicle Granny Square
By the Slippin Stitch
Who knew that by just changing the granny square just a little could make the whole pattern pop!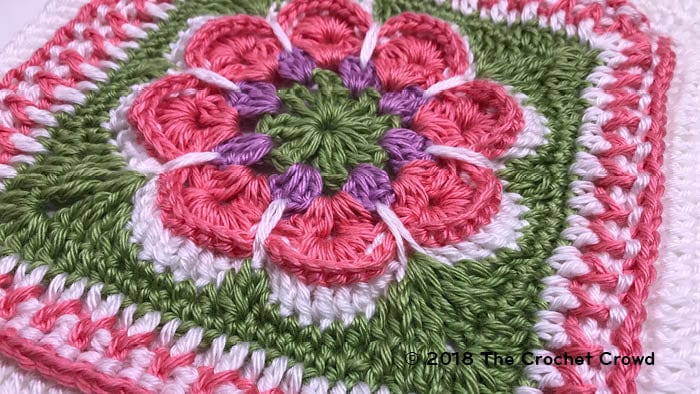 Crochet Flower in the Granny Square
By the Crochet Crowd
Mickey always has a great eye for detail and this square has a lot!
Colorful Overlay Square
By Knit and Crochet blog
I always love all the color that Tuula puts into her designs. This square has always been a favorite of mine.
The colors of Sunshine Scrapghan
By Designs By Diligence
I made this pattern years ago. I keep telling myself that I'm going to update the colors on it. I just need more time.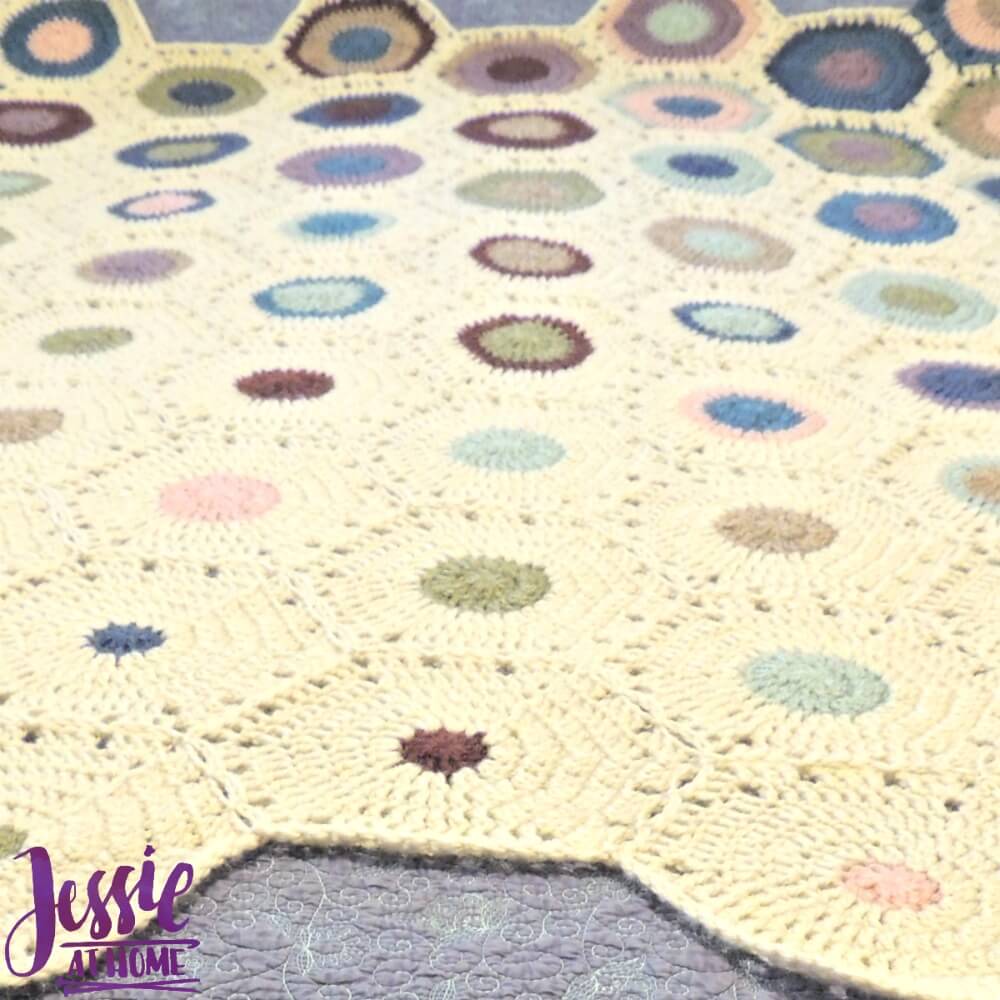 Hexagon Fade
By Jessie at Home
This one just looks so modern. You can use the littlest of scraps on this one and it would still look great.
Scrap Log Cabin
By Annie's Catalog
You can never go wrong with a traditional pattern.
In a Flash Mitered Corners Blanket
By Designs By Diligence
This was my take on combining the ten stitch blanket with the log cabin blanket with the mitered square blanket.
Vintage Wobble Blanket
By Moogly Blog
I love the story behind this blanket and it is one that I have made as a scrapghan. I did every other row as a different color and white. It's a family favorite cuddle blanket.
Colorful Visions Afghan
By Yarnutopia
I just really love the texture that is in this square.
Chic Sheep Day Dream Blanket
By Marly Bird
There are so many possibilities with this blanket.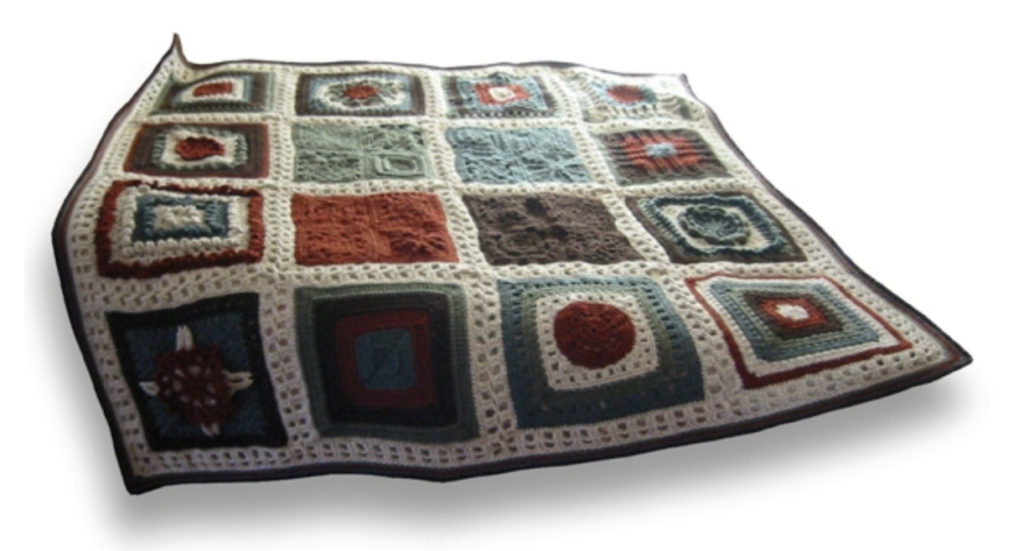 The Flying Afghan
By the Crochet Dude
When I first started crochet, this was my first big project that I undertook. I still have it. This blanket taught me so many new things. It will always hold a special place in my heart.
Here we Go Do-se-do Blanket
By Designs By Diligence
I Made this pattern while I was pregnant and I was really trying to whittle down my scraps. It's a great t.v. watching blanket.
Mitered Square Temperature Blanket
By Kaye Adolphson
I love the concept of this one!
Warp and Weft Blanket
By the Felted Button
I really like this modern take on granny squares, I mean granny rectangles.
Always Pointing North Blanket
By Designs By Diligence
This is one of the very first blankets I designed. The squares are quick to make and they are join as you go so you can't lose them.
Lara's Lapghan
by the Loopy Stitch
Again, I just really love all the texture happening in this blanket.
Apple Blossom Baby Blanket
By Bori Varga
I love the color choices for this blanket. What scraps would you use?
Pin for Later!